Read about actor Shaq Taylor's career and his experience with Beauty and the Beast the Musical as he joins the cast as Beast for the UK and Ireland Tour.
Shaq Taylor is no stranger to the West End stage. But this summer he will step up to the status of leading man when he stars as the Beast in Disney's Beauty and the Beast at the London Palladium.
"I feel like my career's led me up to this moment," he says. "I didn't think I'd get to do something this big, at least not yet. I'm 28, so I'm hardly a spring chicken, but I didn't think I'd get to this point in my career by now. It's amazing."
He is currently playing the Beast at venues across the UK, having recently joined the company. Did it take long to feel at home? "Not at all. The vibe I get from the cast is very family-based. Everyone looks out for each other, which is especially important on tour. There's a great sense of unity."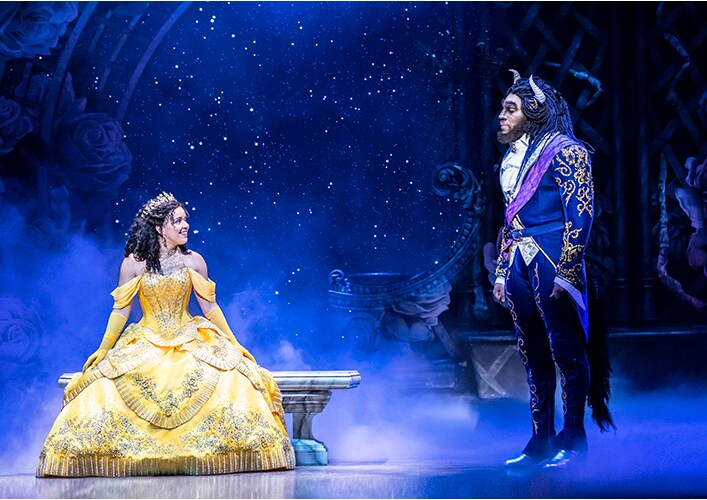 Shaq Taylor as Beast and Courtney Stapleton as Belle
Taylor grew up near Streatham in South London. Despite showing early prowess at rugby, it was acting that became his focus. "For a while I did both, but they're obviously very different from each other and demand different things, so I had to choose one," he says.
He studied acting at ArtsEd drama school and landed a role in Les Miserables shortly after graduating. Not a bad place to start. "Being able to cover one of the leads, and be lucky enough to go on many times, was very surreal," he says. That role was Javert, which meant getting to emulate one of his idols, Norm Lewis. "It was a very nice experience. It taught me so much about myself, about acting and about being in a long-running show."
Since then he has appeared in shows including Hadestown, Jesus Christ Superstar and Sweet Charity. He also starred in the critically acclaimed Girl from the North Country, a musical by Conor McPherson featuring the songs of Bob Dylan. "The role I played, Joe Scott, had so much weight to him and so much character," says Taylor. "I spent so long trying to delve into him and pick him apart – it's definitely one of the most challenging and emotional roles I've done."
"[The Beast] does want to be able to love someone and be loved"
For an actor who enjoys getting heavily into character, what has he gleaned about the Beast? He remains famously enigmatic for much of the story, while his romance with Belle is far from straightforward. "Even though you see the Beast as someone who's very angry, he is also really gentle beneath it all," says Taylor. "He does have a heart, and he does want to be able to love someone, and be loved."
He adds that the Beast's emotional journey is inspiring. "I think it's a great lesson, that anyone in any situation deserves to be loved and to give love. That's such an important thing."
The score is filled with iconic songs, but does he have a favourite? "'If I Can't Love Her' at the end of Act One is great. It's like a conversation between the Beast and the heavens about how he's feeling, and how he's trying to process everything. Towards the end of that song he makes a decision to no longer be willing to change this state that he's in. It's a big moment."

Shaq Taylor (Beast) performs "If I Can't Love Her"
"It was a beautiful way to begin, and singing with Courtney [Stapleton] is just an absolute dream"
He got to perform perhaps the show's best known number, the title song, when he appeared on the BBC's Big Night of Musicals at the end of January. It also happened to be the first time he had played the role publicly since joining the cast. "It was quite the introduction," he laughs. "But it was a beautiful way to begin, and singing with Courtney [Stapleton, who plays Belle] is just an absolute dream."
Since then he has clearly settled nicely into the role and is looking forward to playing it in his hometown this summer. "I love London, and it will be really special to bring my family and friends along to the show," he says. His family have always been a support; he fondly describes his mother as "a force", and a key driver of his career. "She's my number one fan, and that's never going to change."
In terms of advice for anyone hoping to follow in his footsteps, he says the most important thing is to stay focused. "Stay true to yourself, and what you want out of your career. Also stay true to the story, because that's what you're there to do as an actor." And when it comes to dealing with the tougher times, he says resilience is key. "I've been there, when you sit and think 'is this really for me?' But there's always something for you. Just keep working at your craft and keep true to the spirit of what made you start acting in the first place. Always try to remember why you're doing it."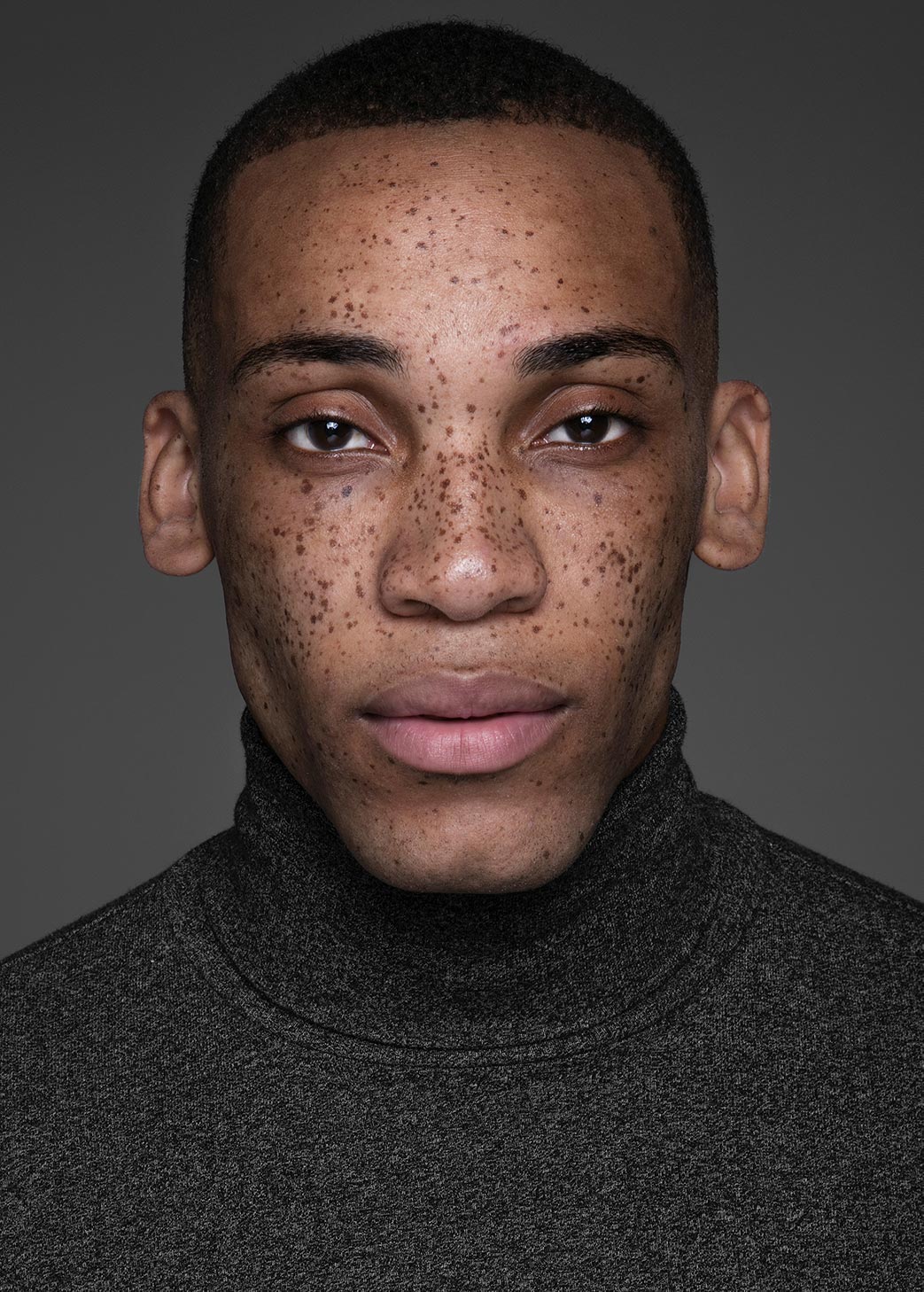 Shaq Taylor
He seems to have enjoyed a pretty stellar career trajectory thus far. But where would he like to be in, say, ten years' time? "I honestly don't have a straight answer to that," he says. "I just want to keep being challenged and to do a better job than I did before. To keep telling stories as truthfully as I can."
In the meantime, he's determined to make the most of his time in Beauty and the Beast, which he says was always one of his Disney favourites as a child. "It's such a timeless story about love, and about finding yourself," he enthuses. "It's about accepting people and not judging a book by its cover, giving people a chance. There's no better time to hear that message."
Beauty and the Beast the Musical is touring the UK and Ireland in 2022! Secure your tickets today and book with Disney's official box office, Disney Tickets.